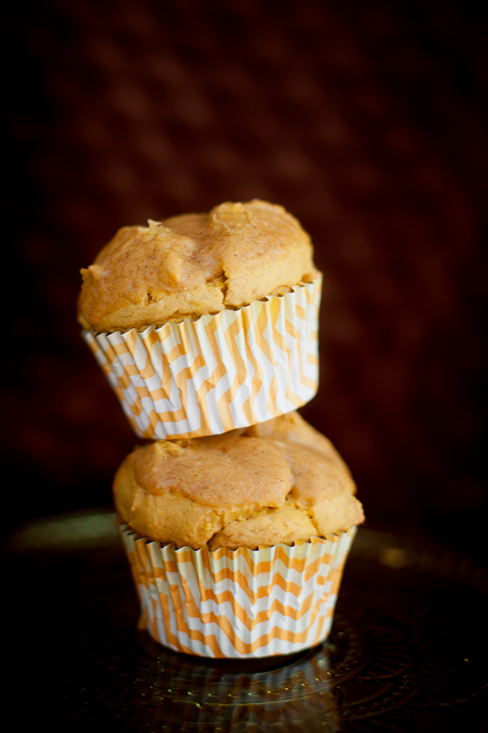 I'm the first to admit that quite often, I take on too much.  Last Friday was one of those times.  I volunteer every other week for an hour to read with a small group of fifth graders at a school across town.  Truthfully, it is one of my favorite things to do.  The students I work with are amazing, the books are great, and in the grand scheme of things, it's a really easy volunteering gig – I just have to read a book every two weeks and show up and talk.  I have to be there at 7:30 a.m. which is actually good because it doesn't really interfere with my work schedule.  If it started at 10:00 a.m., I can almost guarantee that any day I volunteered we'd have server crash or a program bug at work.  Anyway, back to last Friday.  The day also happened to be the quarterly teacher breakfast at the girls' school.  Again, for me, it's a perfect volunteer opportunity – I get to cook and show the incredible teachers just a little bit of my appreciation.  So, I signed up to make two dishes for the breakfast – my lemon blueberry breakfast bake and these muffins.
Now, common sense would tell you that if I had to have my baked goods to school by 7:00 a.m and then be downtown at the other school by 7:30 a.m. that I would have at least baked one thing the night before.. You would be assuming that I have common sense.  I don't.  So, I got up early and tried to bake.  I made it through the blueberry bake quickly, but these muffins were more labor and time intensive than I'd originally thought.  So, they were still in the oven baking when I left and I asked Steve to pull them out when they finished.  Then, once I got home from volunteering, I added the glaze.  I was so disappointed that I didn't get to share them with the teachers at the breakfast, but Abigail LOVED them and had one for breakfast for several days, so I guess it wasn't a complete loss!
Honestly, the recipe isn't difficult and it really doesn't take too long – if there hadn't been so much going on, I would have said it was fairly quick and very easy!. Here's the recipe so you can try it for yourself.  I found the recipe at TidyMom.  Check out here site – she's got some other yummy recipes, too!
Ingredients:
For the Muffins
1 1/2 sticks of unsalted butter at room temperature
3 cups of flour
2 1/2 teaspoons of baking powder
1/4 teaspoon of baking soda
1 teaspoon coarse of sea salt
1 & 1/2 teaspoons of cinnamon
1 teaspoon of nutmeg
1/2 teaspoon of ground allspice
1/3 cup of whole buttermilk
1 teaspoon of vanilla
1 1/4 cups of pure pumpkin puree  (you'll have a little left over or not if your husband kindly cleans the kitchen before you get home from volunteering and tosses the extra pumpkin – luckily you'll have 27 other cans of pumpkin in the pantry
1 cup of packed light brown sugar
2 large eggs
For the Glaze
1 cup of powdered sugar
1 Tablespoon of half & half
1/2 teaspoon of vanilla
2 Tablespoons of pumpkin puree
1/4 heaping teaspoon of pumpkin pie spice
2 Tablespoons butter, melted
Instructions
Preheat oven to 350 degrees.
Line 12 standard muffin cups with cupcake papers (I found the cute Chevron ones at Publix!)
In a medium bowl, whisk together flour, baking powder, baking soda, salt, cinnamon, nutmeg, and allspice.
In a small bowl, whisk together the buttermilk, vanilla and the pumpkin.
In a large bowl, using an electric mixer, beat butter and brown sugar until light and fluffy. Beat in eggs, one at a time, scraping down bowl as needed. With the mixer on low, add the pumpkin mixture, then the flour mixture.  Beat on medium speed to combine
Pour 1/3 of a cup of the batter into the muffin liners.  Bake for 25-30 minutes or until a toothpick inserted in center of a muffin comes out clean. Place the pan on a cooling rack and let the muffins cool for about ten minutes.
Meanwhile, prepare the glaze.  Put the powdered sugar in a bowl, and slowly whisk in milk and vanilla until there are no lumps. Continue to whisk while adding the pumpkin puree, pumpkin pie spice and melted butter until smooth.
Place a layer of wax or parchment paper under the cooling rack. Dip the muffin crowns into the glaze, place the muffins back onto the cooling rack and allow the glaze to harden.  You can dip them again if you'd like to get a little extra glaze on the muffins, but I found that one dip was plenty!
Enjoy!